6 Amazing Facts You didn't Know about PDF Files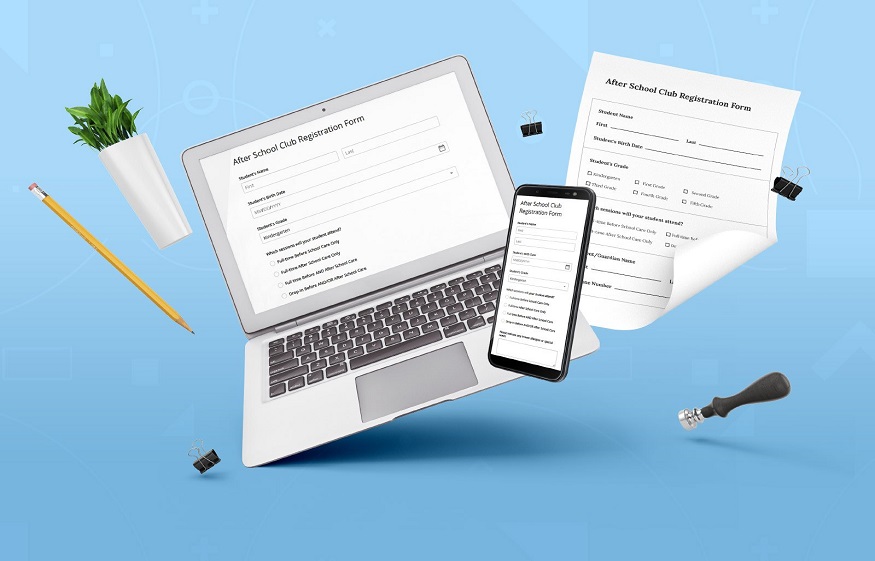 We all have been using PDFs regularly for a very long time now, but there is a lot more to them than just helping you get through with your assignments and presentations. PDF documents have a lot of significant advantages and additional features like adding a PDF to Word converter, file compression, etc.
Here are a few interesting things about PDF files that you might not have been aware of.
Cross-platform compatibility
PDFs are singlehandedly the best-tolerated file format across several platforms like Mac, Windows, etc. PDF files allow all users to view them separately, at a quality and scale best fitted for their device, ensuring the best experience for every user.
This was their goal right from the start. PDF was not designed for a specific platform. It was built to support all the available platforms and was kept fluid enough to modify itself to suit the respective system. This greatly adds to the user experience.
PDFs for the disabled
PDF/UA is short for PDF/ Universal Access. This allows the PDF files to be accessible enough for people with disabilities. This includes additional features like text-to-speech converters, special gestures, joystick controls, and magnifying glasses. There are also features for alternative texts in place of media and vice versa.
Retains quality
PDFs are known to be the best at compressing files and media while preserving their quality which is something several leading software has not mastered yet. Ultimately, this adds up on their scoreboard for customer points, as it allows better quality files to be stored at an effectively compressed size.
Security features
PDF files automatically provide only secure access and protect you from unnecessary copyrights and claims regarding your files, documents, and media. If you are at an established organization that needs extra protection on your files, PDF password protection can help you assign restrictions.
Annotation Tools
Annotation tools can include written notes on your document, adding sticky notes over your page, highlighting, etc. This makes PDFs the best to use for collaborations and group projects as it makes it easier to edit and compile the work while communicating efficiently as well.
Annotation tools appear to be more helpful rather than directly being able to edit documents. This is especially true when you are sharing a file with your classroom a group of students as it allows students to post up concerns without altering the document itself.
File conversion
PDF documents support conversion to and from a wide variety of file formats which include Excel, PowerPoint, Word, etc.
It is also easy to convert PDF to Word, and it does not require Adobe Acrobat every time as well. There are now several extensions and websites like PDFSimpli that have simplified conversions and editing to a point where you just have to provide the link for the document that you want to be converted.
In conclusion, PDFs are currently the most user-friendly and efficient platform with respect to compatibility and user interface. The other counterparts do not lag much, but the additional features make PDFs superior.
Eyes are essential features of your face that allow you to perform various tasks. If you suffer from a vision problem, you may have to wear glasses or contact lenses for clearer vision. However, if you find glasses cumbersome, there's good news! You can avoid wearing glasses, thanks to the many vision correction procedures available. The common ones are LASIK and PRK surgery, and all are similar but with distinct benefits.
LASIK eye surgery
LASIK is a popular laser eye procedure for correcting refractive errors. It's an innovative surgery that can help restore your vision by reshaping the cornea. After undergoing LASIK eye surgery, you enjoy clearer vision and life without glasses or contact lenses.
The procedure takes about 30-60 minutes with minimal recovery time. The surgery won't affect your day-to-day life, and you'll see instantly. However, not everyone qualifies for LASIK surgery, and it's advisable to consult an eye surgeon before considering LASIK.
How does LASIK work?
During the procedure, the ophthalmologist will change the shape of your cornea, allowing light to hit the retina perfectly. The process uses a laser to correct refractive errors like blurred vision resulting from astigmatism, myopia and hyperopia. What's more, LASIK will restore your reading vision, but you may have to combine it with cataract surgery if you have cataracts.
Who performs LASIK surgery?
LASIK surgery is an outpatient procedure, and you don't have to spend days in the hospital. The surgery takes place at a laser center and is performed by a professional ophthalmologist.
PRK eye surgery
Photorefractive keratectomy (PRK) is a laser eye surgery. It helps treat eye conditions like nearsightedness, farsightedness and astigmatism. It corrects the refractive errors by reshaping the cornea. PRK surgery uses a laser to improve how light rays focus on your retina.
Who benefits from PRK?
The doctor will examine your medical history, analyze your eyes and measure your cornea to determine if you're eligible for the procedure. You may not qualify for PRK surgery if you're under 21 years, pregnant, nursing, or suffer from pre-existing conditions like diabetes, cornea disease, cataracts or advanced glaucoma.
How long does a PRK surgery take?
PRK takes about 10 minutes and is an outpatient procedure. The doctor will reshape your cornea depending on the eye measurements taken. After the surgery, the doctor will prescribe some medications or eye drops to prevent infection.
LASIK vs. PRK- Which is better?
Both LASIK and PRK produce similar outcomes, but all have their cons and pros. LASIK suits most people, while PRK is an excellent option for some patients. Some people prefer PRK due to the flap dislocation associated with LASIK. However, in our Los Angeles clinic, lasik surgery allows for faster recovery allowing patients to return to work in no time.
You may prefer LASIK since you'll enjoy a clearer vision faster. But, PRK would be ideal if you usually participate in contact sports. This is because LASIK involves cutting a flap on your cornea, which may get knocked off during sporting activities. Nevertheless, PRK is most suitable for patients with thin corneas and dry eyes.
In summary, both procedures are effective and safe, but LASIK is better. It's cheaper and associated with a shorter recovery time compared to PRK. Also, there's a minimal chance of post-surgery discomfort compared to PRK.