A detailed guide about the Sensex Index fund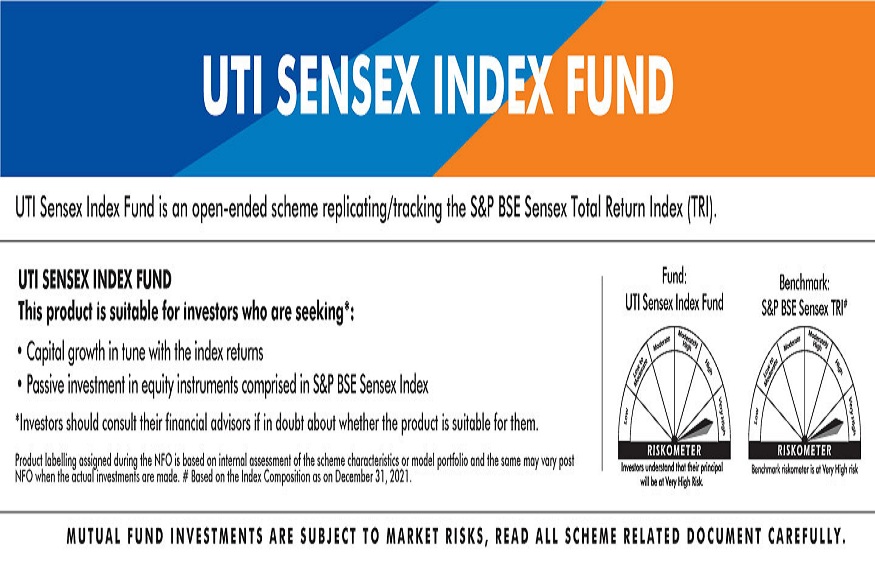 In a 2013 letter, Warren Buffet, CEO of Berkshire Hathaway, told his shareholders that index funds are the best investment instruments.
Index funds are mutual fund schemes whose portfolio contains securities from a particular benchmark market index. These funds replicate the index's performance, thereby following a passive strategy. The value of the index is affected by a change in the price of the underlying securities. The securities in an index are chosen based on market capitalization or other criteria.
Many investment advisors suggest clients add index funds to their core portfolio. In India, there are two popular indices – Sensex and Nifty 50. Sensex Index funds take the BSE as a benchmark for constructing portfolios.
What is Sensex?
The term Sensex was coined by Mr. Deepak Mohoni, a stock market analyst, by combining the words Sensitive and Index. The index consists of 30 companies selected on factors like market capitalization, liquidity, diversification, and revenue of the company. A company can be included in Sensex only if it is listed on BSE.
Sensex is one of the oldest indices in India. Investors view it as a measure of market performance. It also reflects the condition of the Indian economy. The index helps to understand the stock market trend.
How to invest in Sensex Index Funds?
There are two ways to invest in Sensex. First is buying stocks in the same percentage as weightage in Sensex. The second is investing in index mutual funds online. It is better to invest in index mutual funds since they replicate the index and comprise 30 stocks in the same proportion as Sensex.
When you invest in Sensex index mutual funds, you can start with a monthly SIP as low as Rs. 500. So, you do not have to park a portion of your hard-earned money to start investing. The fund is managed by professional fund managers who can only invest in stocks that are constituents of the index and in the same weightage that is the weightage of that particular stock. Since the funds are managed passively, they have a very low expense ratio.
List of Sensex index funds
HDFC Index Fund – Sensex(G)
LIC MF Index Fund – Sensex Plan(G)
UTI Sensex Index Fund
ICICI Prudential Sensex Index Fund
Tata Index Fund – Sensex Plan
Nippon India Index Fund – Sensex Plan(G)
Steps to invest in index mutual funds online
To start, open an account with an investment platform.
Complete your registration and KYC process.
Select the Sensex index funds or schemes for investing.
Decide the payment type (lump-sum or SIP) and the amount.
Transfer money from your bank account to complete the investment.
Summing up
Sensex and Nifty are broad market indices. They represent the entire market, and any fluctuation in the value of these two indices affects the entire market. Sensex contains only 30 companies and is more niche. Nifty has 50 companies and is broader. In a bullish market, top companies push Sensex to a higher value, which does not happen in Nifty. To start your investments in Sensex index funds, get on to the Tata Capital Moneyfy app.