Project Breakout: How Apple Plans to Bring More Financial Services In-House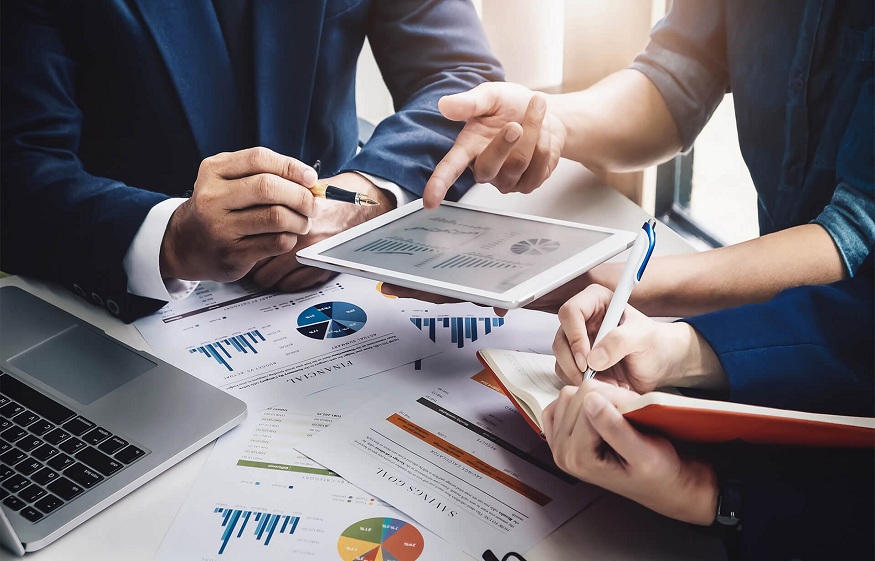 Apple Inc. has always been known for its innovative ideas. This time, it's taking on another mammoth project that could change the way businesses process payments.
The tech company is said to be developing its own payment processing technology that will allow it to be more self-reliant in terms of payment processing and even offer financial products in the future.
Currently, Apple partners with CoreCard and the Goldman Sachs Bank for its Apple Card, Citizens Bank for its iPhone Upgrade Program, and Green Dot for Apple Cash.
What Does Project Breakout Entail?
Although Apple hasn't publicly confirmed this news, some credible sources revealed that this multi-year plan will include bringing most of its financial tasks in-house to reduce its dependence on third-party providers. These services would include fraud analysis, risk assessment for credit, payment processing, and credit checks.
Apple is set to debut this new system with a "buy now, pay later" feature called Apple Pay Later, giving customers the option to pay for Apple products through installments. On the one hand, the short-term payment plan Apple Pay in 4 would be handled in-house while long-term payment plans that are part of the Apple Pay Monthly Installments would be handled by Goldman Sachs.
With what the company is calling project Breakout, Apple's idea is to break free from the current financial system and be more independent in terms of its financial products and payment processing options.
The company is expected to develop this system over time to be able to offer more products and services to consumers, making it one of the strongest companies in terms of technology and innovation in finance.
Besides the "buy now, pay later" option, Apple is also developing a hardware subscription service.
Apple could also help reduce the risks for fraud and protect the interest of its consumers by doing everything in-house. For instance, its in-house risk assessment tool has more leverage than third-party tools since it has the power to review everything including transaction records from credit cards attached to the Apple Store and in the future, its own debit and credit cards.
Bloomberg reports that Apple has been faced with several hurdles in the development of this new suite of financial services, which is probably why nothing has been made public yet.
It is a monumental task, after all, and will take years to fully develop. But knowing Apple's capabilities, it will surely continue to work on bringing more convenience to its customers and becoming more independent in terms of payment processing.
With this project in the works, high-risk merchant accounts are necessary for businesses in order to gain more leverage in processing payments with Apple and other providers in the future.